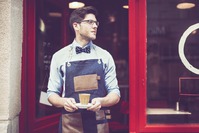 After a three-month Korona crisis, we are reopening the entire hotel building.
So you can look forward to a romantic dinner, relaxing wellness, or comfortable accommodation in our newly painted and furnished rooms.
However, we constantly pay attention to your safety and follow the regulations of the Ministry of Health of the Czech Republic.
We look forward to you!
-Zamecky hotel team.